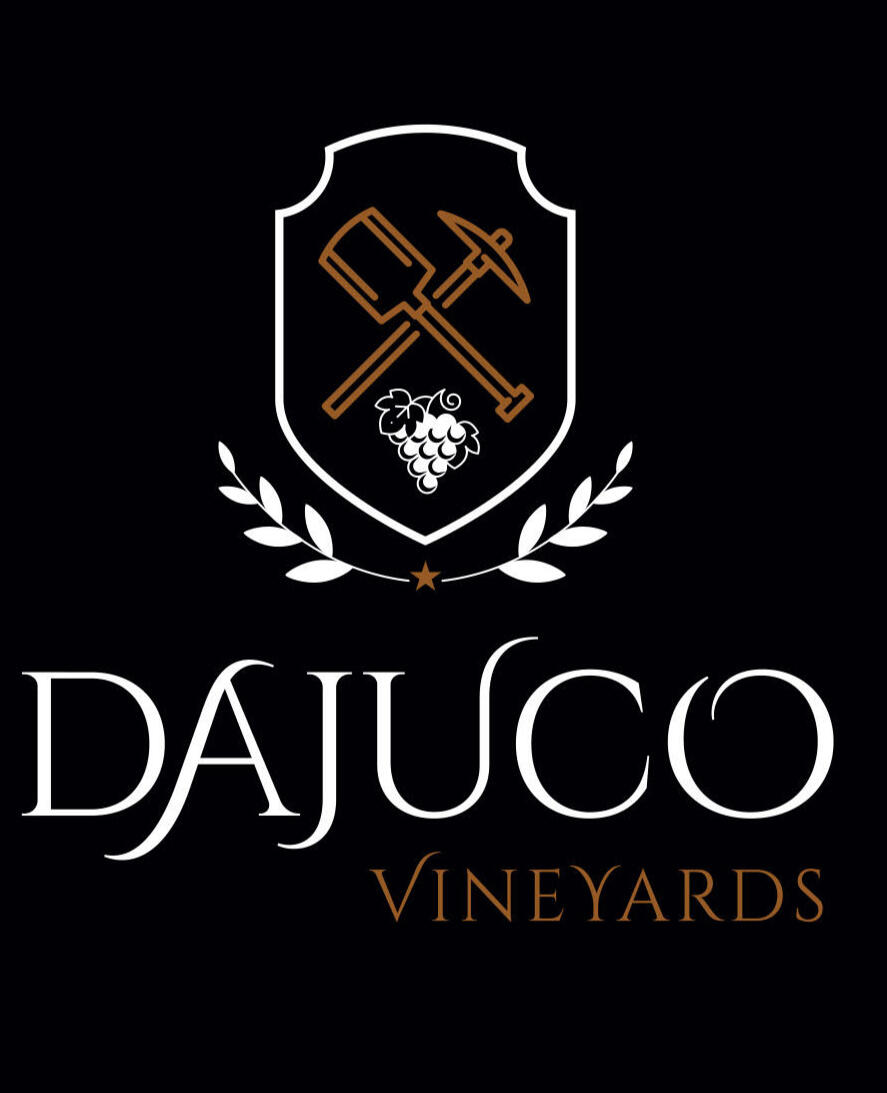 Limited-Production, Meticulously Crafted Cabernet Sauvignon from Top Napa Vineyards
Dajuco Vineyards crafts small lots of exceptional Napa Cabernet Sauvignon. Every detail of our wines, from viticulture to winemaking, are carefully honed in the ongoing pursuit of complexity and ageability.
Dajuco Vineyards solely crafts Cabernet Sauvignon from premium Napa Vineyards. We love this varietal for its ageability, rich color and taste.

The wines are made at the acclaimed Foundry micro crush facility in Napa Valley. This is where the wine is crushed, processed, put into barrels, aged and later blended together.

Dajuco Wines is highly unique due to the very limited production that we have. We are able to pay attention to not just barrels or cases but down to the bottle. Every detail of this wine monitored for the ongoing pursuit of perfection and ageability.

Currently we have eight Cabernet Sauvignon wines for sale per vintage including the 2016, 2017, 2018 and 2019 vintage years. We have a black label and a white label. The black is our reserve, a Stagecoach Vineyard Cab that is from the hillside and resembles more of the big full body cabs that have high tannins to lay down for many years. The white label cabs are different from year to year but always geared more with the intent of drinking over the next couple years. The white label is meant to be lower in acidity with more lush fruit on the front of the palate.

Where did Dajuco come from? Prior to 2012, I (proprietor Cody Anderson) was not a huge lover of wine. But that year my wife and I went to Europe and found the table wine was cheaper to drink then getting water. So, to try to save money we drank wine. It was very easy to drink with lower tannins and just more fruit in it then the big wines of Napa valley. I will never forget the exact moment and wine that I had when that small spark of interest turned into a huge blaze of desire for more knowledge of wine. It was that trip that we saw first hand that it was more than juice in a bottle, it was the people, the culture, the history and so much more.

When we returned home I pursued everything wine. Over the next several years I learned and collected everything I could about wine. When I found a wine that I loved I would try to find more like it or maybe another winery with the same winemaker. Eventually I pursued an education in wine through the WSET program.

My taste for wine evolved from lighter bodied European wines to big Napa cabs and old rustic Bordeaux wines.
Behind The Label
Behind every label is a story. Our story started over four decades ago with a pick, a shovel and an old 420 John Deere dozer. My grandpa started his business in the soil of the small town of Paradise, CA. After several years of lot clearing, grading for buildings and putting in pipes of all kinds, my dad decided to expand the company. We eventually got to a place where we were not just dirt and pipeline contractors, but also builders and developers.
Now, after 40 years and three generations, we are coming back to the basics— family, friends and the love of dirt.
The shovel and pick axe is a tribute to my grandpa and all of his hard work and dedication. It symbolizes the foundation of where we came from, in which lead to where our family business is today. DAJUCO has a double meaning. The word itself means "to calm or to calm down." But, it also is the first two letters from all of our names (David, Justin, Cody). Without one of us, it just would not exist.
We hope that you enjoy this wine and the stories that you may find behind the label.
Cheers,
Cody Anderson